Simple Yet Effective way to relieve neck tension!
Designed to Remove neck and shoulder stress

Naturally alleviate neck pain and shoulder discomfort & tension caused by improper posture or a sedentary lifestyle. This pressure helps eliminate tension, & stress.

Multi-Massage Points target tender areas in the neck, lower head for maximum muscle relax and pressure relief. Also, helps to correct your posture.

Just 10 minutes a day will put an end to the suffering at home. This device provides a soothing massage that induces relaxation and sleep.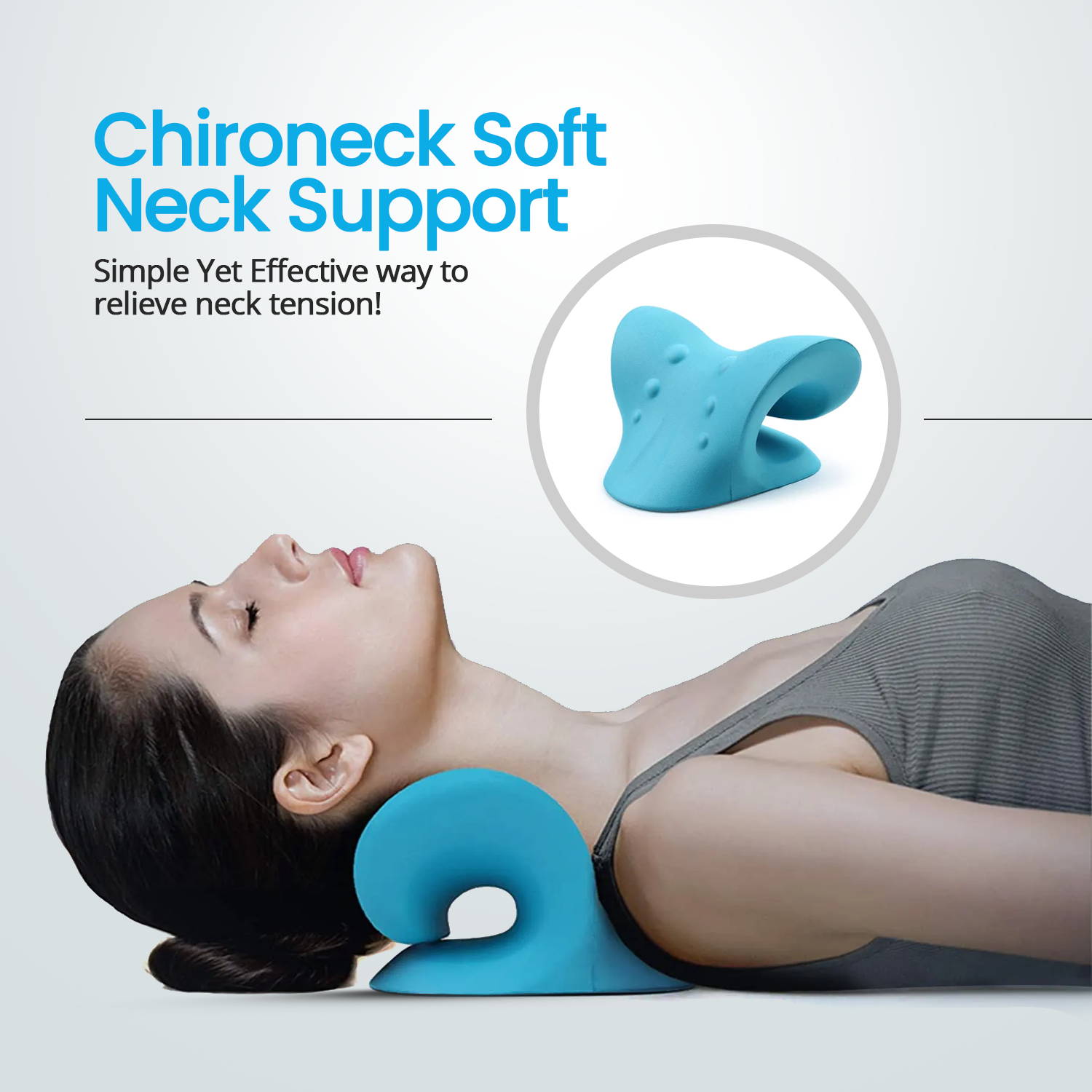 Tired of Neck Pain & shoulder stress?
Neck pain is inescapable if you spend a lot of time driving, staring at your phone, or driving while seated incorrectly at your workstation. The Chironeck® Soft Neck Support rapidly relieves your tired neck and gets rid of pain, tension, and headaches. When used for 10 minutes every day, you'll experience long-lasting relief.
Quick and Gentle - Instant Pain Relief
Helps in relieving neck and shoulder stress

Helps to restore issues associated with tension & stress

Soft material give you the highest of relief

Proper head and neck support

Improves flexibility in your neck muscles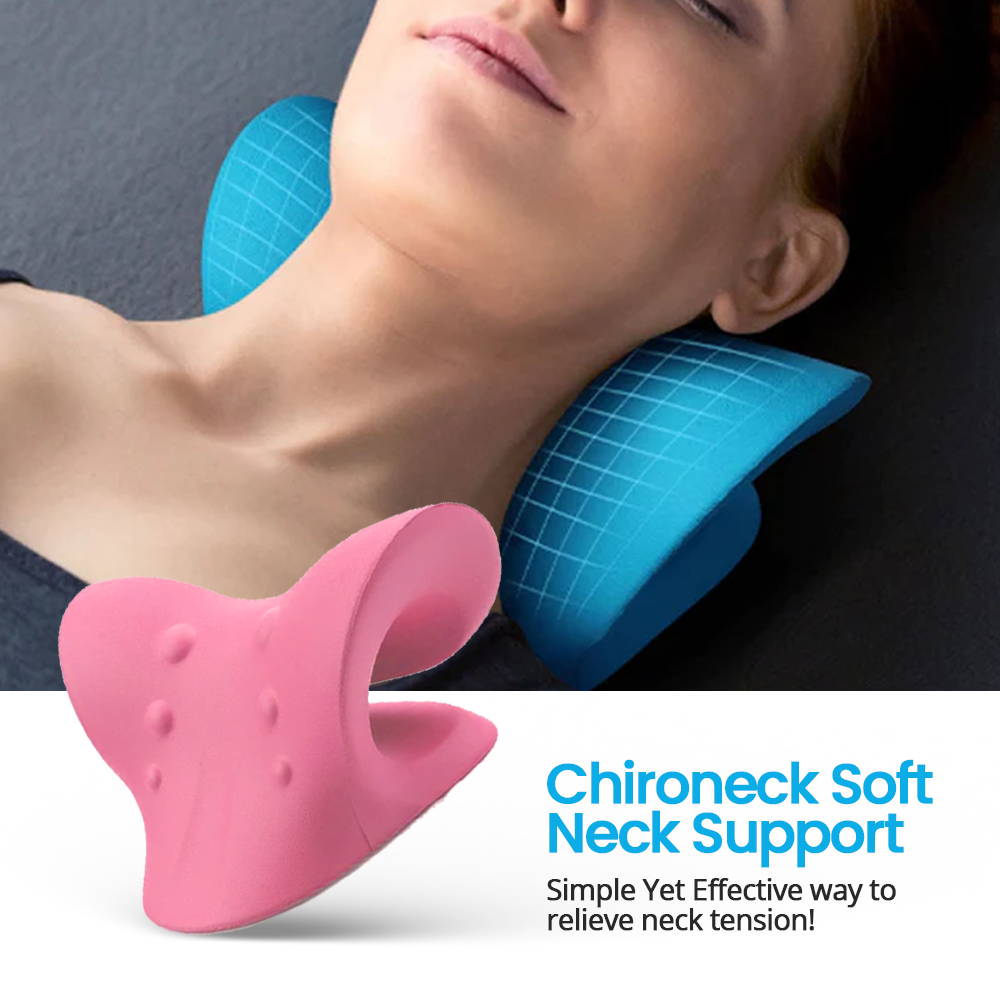 "I've had neck issues with a spur for a number of years. It really helped relax my neck muscles and alleviated the pain that I have had to deal with having cervical disc disease. This will be my go-to pillow every evening for 10-15 minutes before going to bed. I highly recommend this and also bought one for my brother who also has cervical disc problems too."
- Shelly J. - Verified Buyer
Cervical traction techniques are used by the Chironeck® Soft Neck Support. It releases tension in the neck, releases pressure on sciatic nerve pain, and decompresses discs by stretching the cervical spinal vertebrae and the muscles.
Helps in relieving neck and shoulder stress.
Take it with you, anywhere you go! Made with soft squishy plush material to give you the highest of relief.
Helps to restore issues associated with tension & stress.
Dense and soft foam design provides sturdy, lightweight, and a comfortable base for proper alignment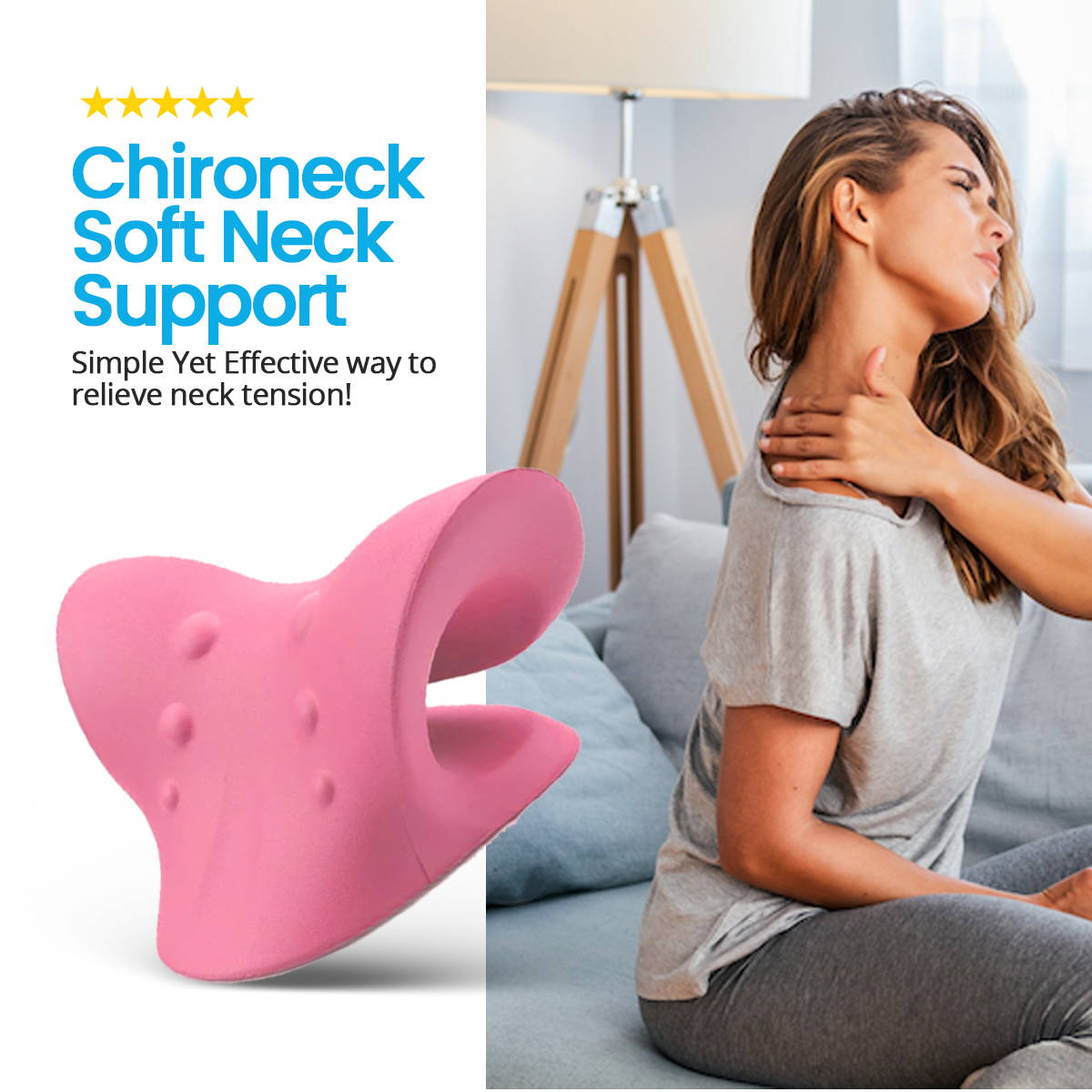 From our happy and well-rested customers
claimed that their neck pain had reduced 20 days later,
noticed that their reduced shoulder stress over the day.
Love starting using it before going to bed at night
Why Chironeck Soft Support?
Scientifically Tested and Proven
Risk Free Pain Relief at Home
Design to Long-lasting soft memory foam
Frequently Asked Questions
Can I Take It On Car Rides?
Yes! the Chironeck is perfect for long rides, simply place it behind your neck and relax.
The Chironeck is made with high quality soft sponge padding.
Should I Use it For Long Periods of Time?
Yes! Totally. For the best results, we advise spending 10 minutes once a day, although some people like to speed up the process by using the stretcher twice a day—once in the morning and once in the evening.
I am Heavy, Can I Still Use It?
Our Chironeck supports weight above 300 pounds!
Our Free Shipping option at checkout typically takes 7-15 business days to arrive at your front door!