Simple Yet Effective way to relieve lowers stress and tension!
Designed to help you relax

Naturally alleviate stress and tension caused by improper posture or a sedentary lifestyle. Helps blood circulation all over your body by massages deep tissue.

Relieve sore and tired muscles with this foam roller, which can be used on any part of the body for a head-to-toe massage you control. Improves body posture.

Just 10 minutes a day will put an end to the suffering at home. This device provides a soothing massage that induces relaxation and sleep.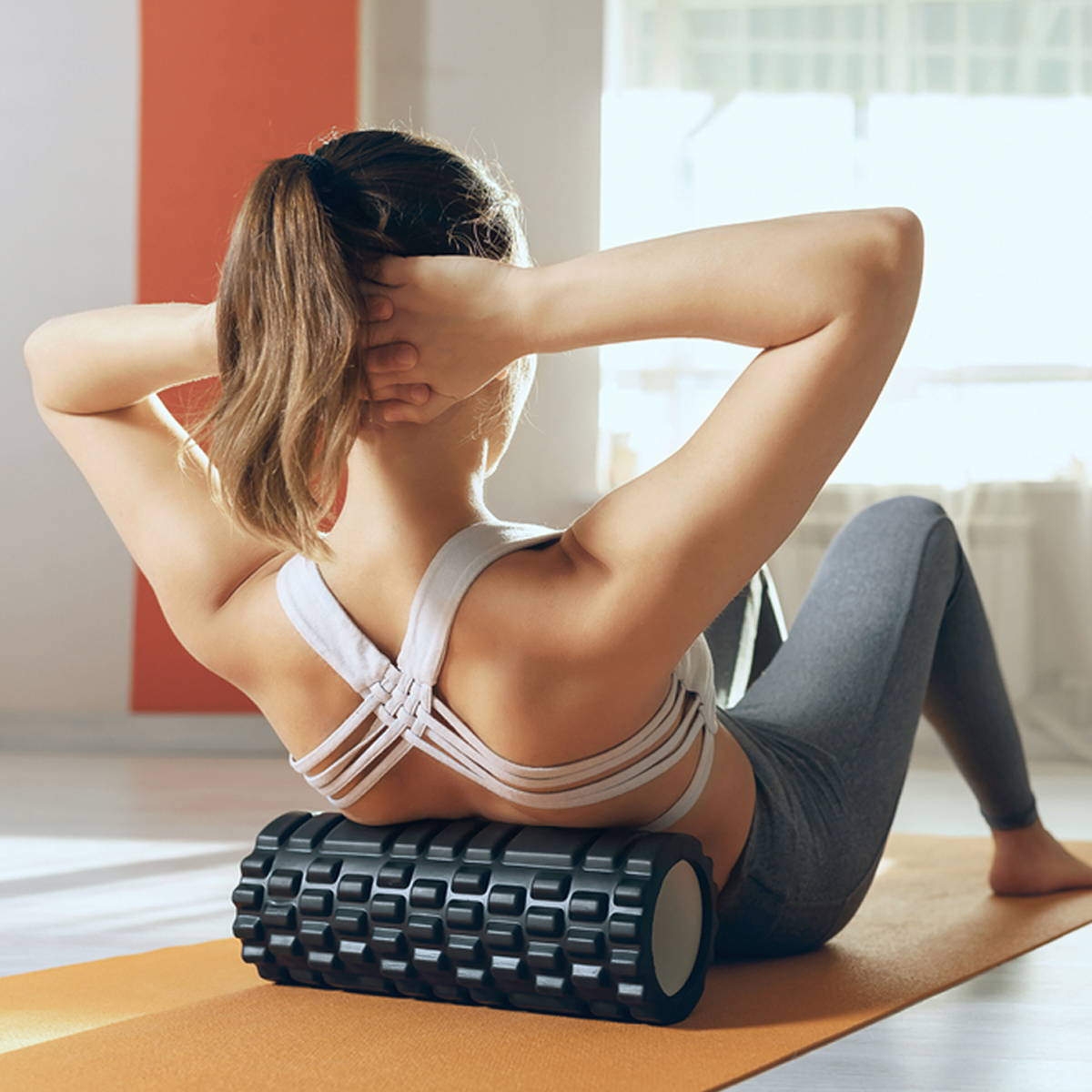 Are you often feels stress and tension?
Our dream roller tech is better than most generic foam rollers unlike other foam rollers our EVA foam has bunches of Foam bumps that are specifically engineered into the roller to get into that muscle of yours. Be ready to feel the power of our dream roller
Quick and Gentle way to Relax
Lowers stress and tension on your muscles

Massages deep tissue on your body

Improves posture so that you can look good and feel good

Improves your flexibility skills

Helps blood circulation all over your body

Rolls out the knots in your muscles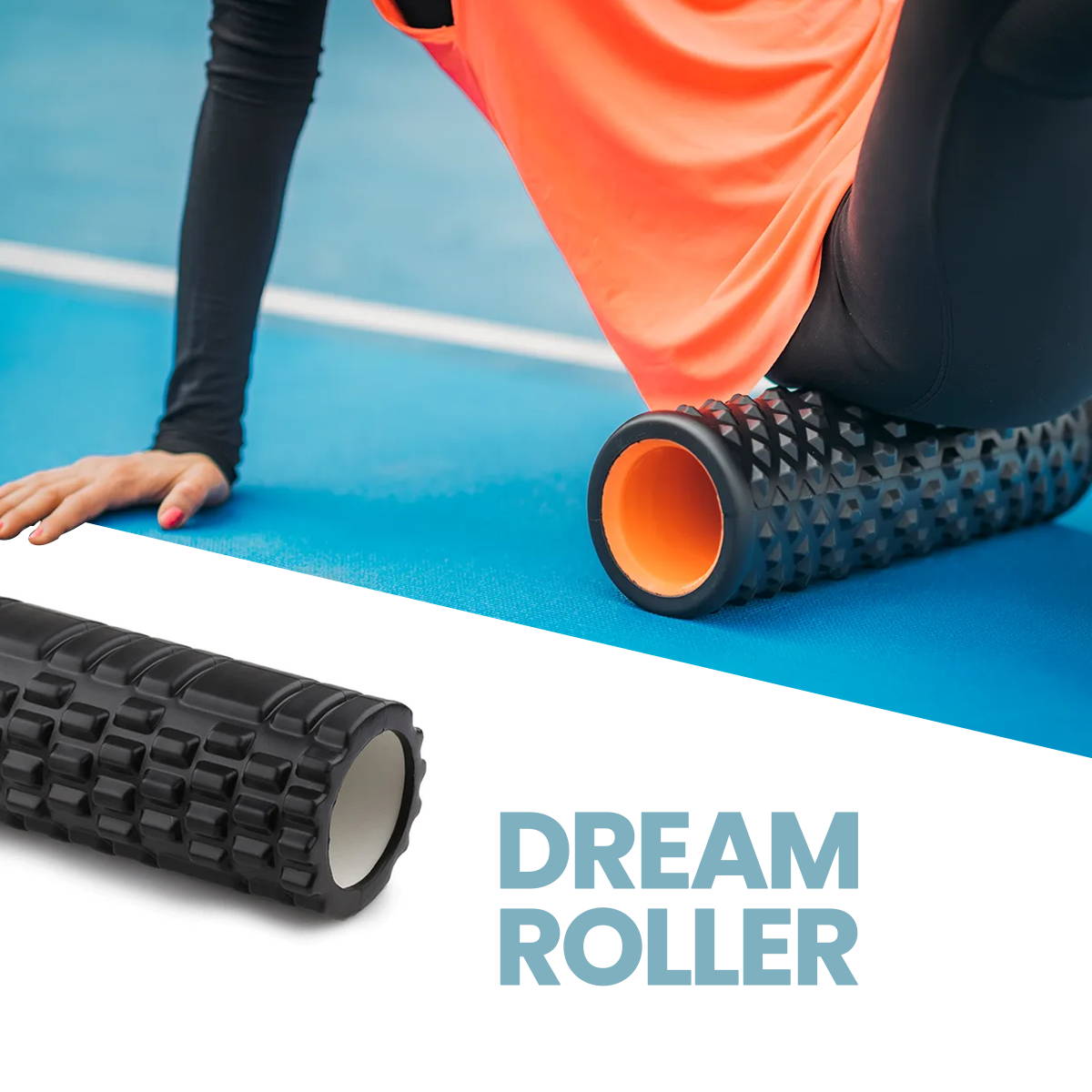 "For stretching, massaging and working out any knots of your muscles, this has been a pressure reliever!
Never understood the concept of these things until my wife got one at home and its been great. I will roll around the mat with it and work out any back pains or leg cramps. Good for relaxing the muscles after exercise. Recommend it."
- John William. - Verified Buyer
A dream roller is a perfectly engineered roller made with high class PVC and EVA Foam. It is suitable for anyone to use in any way whether it be for yoga or after the gym or after work our dream roller will roll out all those tense joint muscles of yours to help you relax. Our dream roller can be used for your your back, arms, legs, thighs etc.
Raised pattern provides trigger point therapy and massage
Take it with you, anywhere you go! Made with soft squishy plush material to give you the highest of relief.
Relieve Tension & Improve Blood Circulation
One of the best recovery tools to treat muscle pain , increase performance and flexibility. Rolling before and after exercise sis part of a great stretching routine.
Lightweight and portable, yet rugged solid core massage roller with EVA tread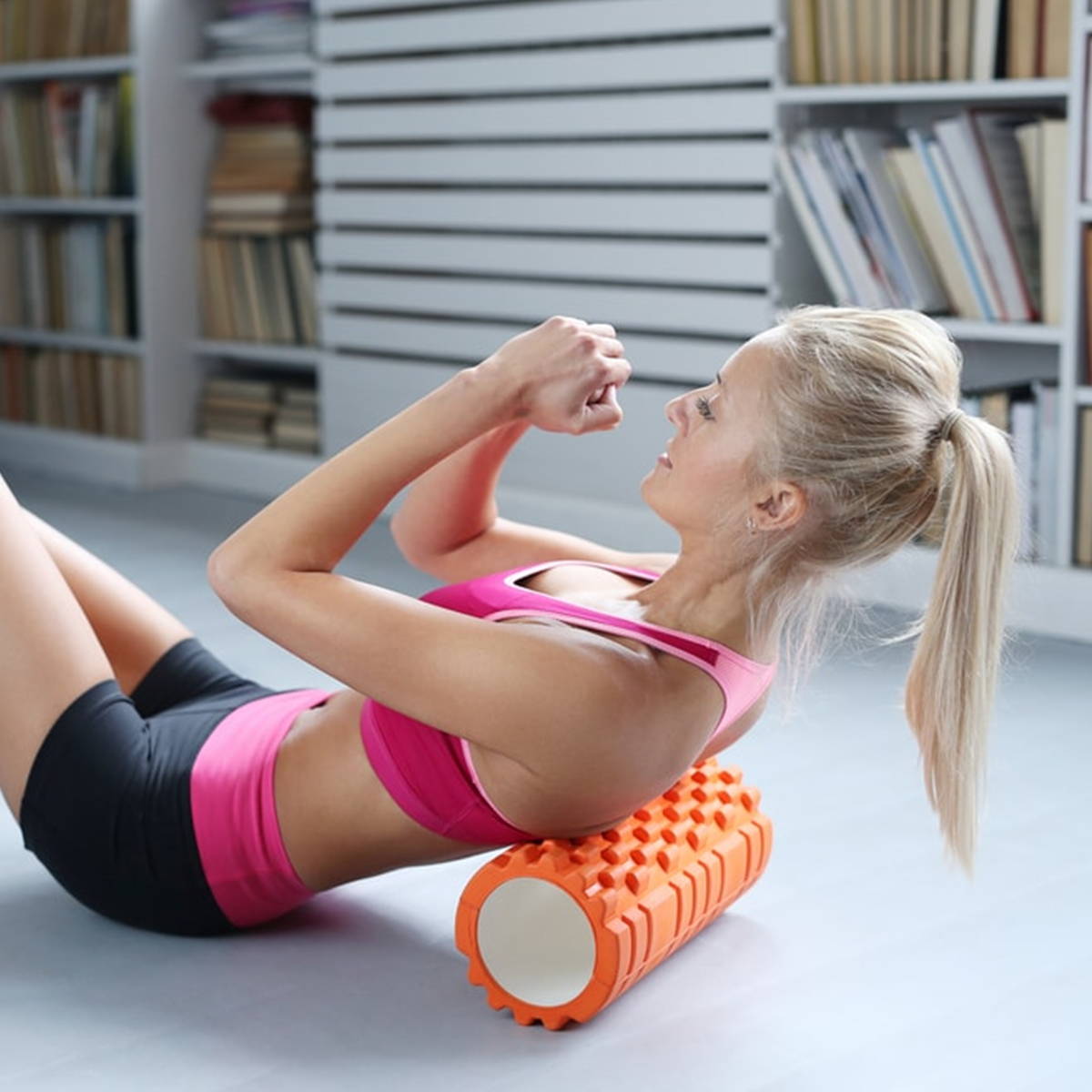 From our happy and well-rested customers
claimed that decreased muscle and joint pain 10 days later,
noticed that reduce muscle pain and injury recovery time with regular use
Love starting using it before and after workouts
Recommended by athletes & yoga trainer
Risk Free Pain Relief at anywhere
Frequently Asked Questions
Can it support 200 pounds?
Our Chiroboard Back Stretcher is made from high quality materials that can hold up to 350 pounds with 4 different levels.
Yes it is Adjustable. You can adjust at any levels and any surface.
Does having back issues relieved from this chiroboard?
Yes! Totally. For the best results, we advise spending 10 minutes once a day, although some people like to speed up the process by using the stretcher twice a day—once in the morning and once in the evening.
I don't have any back pain, can i still use it for stretching my back?
Our back stretcher is accessible to everyone. Use it to warm up before a workout or to relax after one, add it to your exercise routine, or just use it to keep your back flexible and in alignment!
Our Free Shipping option at checkout typically takes 7-15 business days to arrive at your front door!