Simple Yet Effective way to relieve pain and stress!
Designed to Remove aches and pains

Naturally reduce muscle tension, and back pain by simply laying on the mat daily for 10-30 minutes. Acupressure releases endorphins that block pain, and helps relax the muscles in your back, neck and feet.

Thousands of acupressure points stimulate nerves and improve circulation for increased energy and relaxation, making it great for users who sit at a desk daily, as well as active individuals and athletes

Lay back and relax onto this "bed of needles" to massage pressure points that help release tight muscles and relieve stress. Use prior to bedtime to improve your sleep and more holistic pain relief from daily life.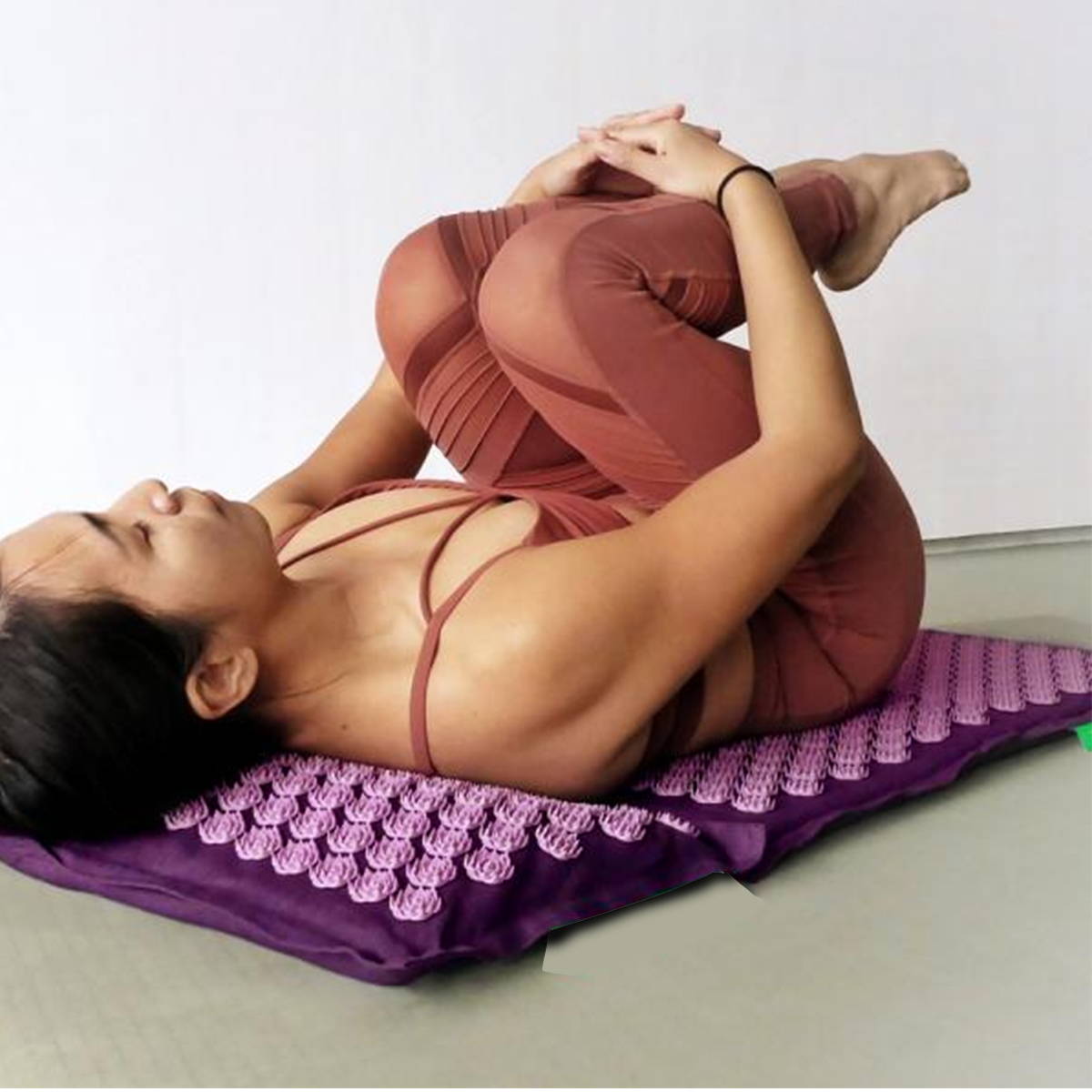 Want to relieve Stress, headaches, tension?
We wanted a natural, acupressure solution — for our own aches and pains — we could use when we want, in the comfort of our homes. Pay once, have acupressure treatment for life.
We've accomplished this with our Kanjo Acupressure Mat. We'd love for you to join in the relief with us.
Relieving pain, stress and so much more.
Acupressure relief, from head to toe.
Our Acupressure Mat offers relief in many forms. Here are just a few:
Fibromyalgia and Sciatica Nerve Pain Relief

Headache and Migraine Relief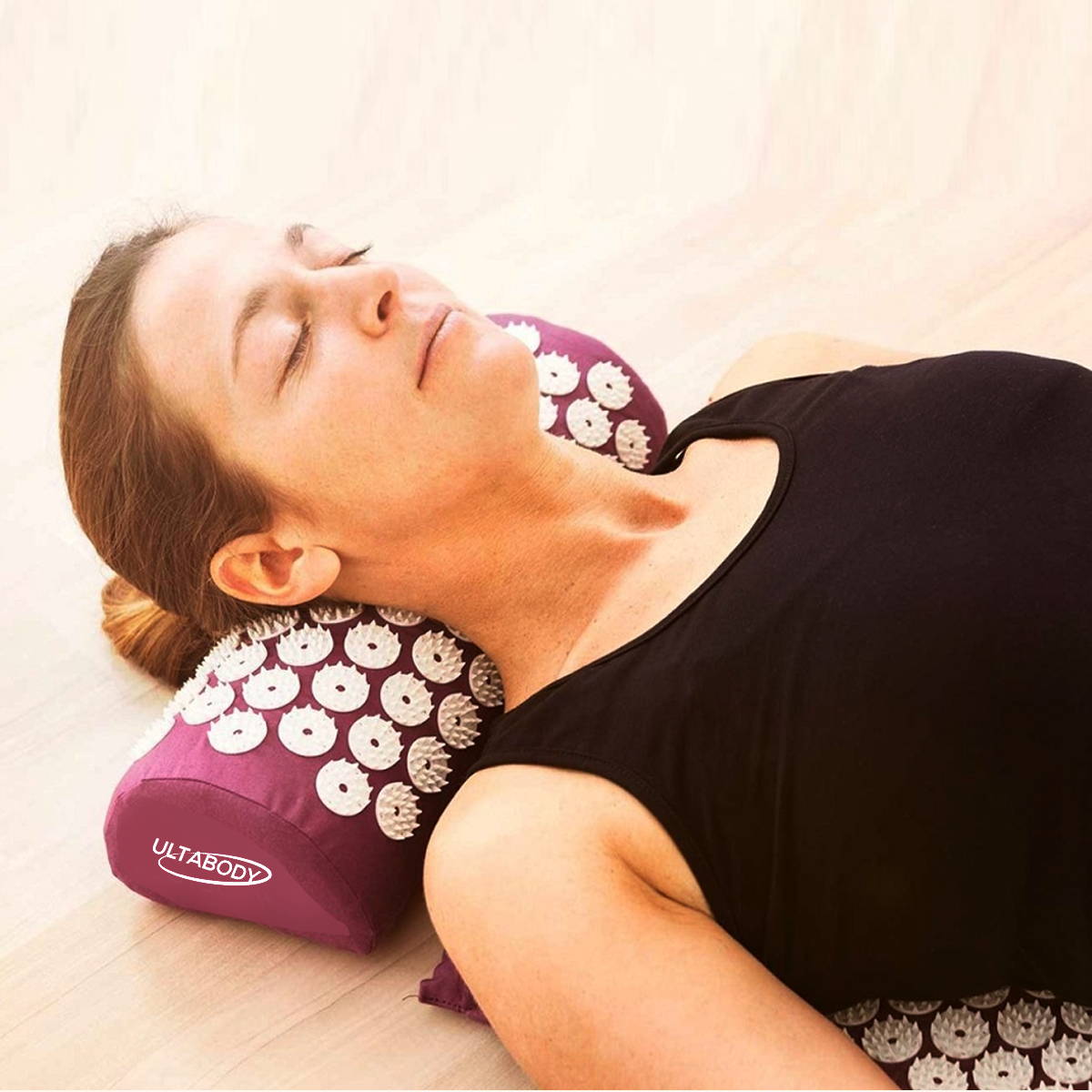 "I've had neck issues with a spur for a number of years. It really helped relax my neck muscles and alleviated the pain that I have had to deal with having cervical disc disease. This will be my go-to pillow every evening for 10-15 minutes before going to bed. I highly recommend this and also bought one for my brother who also has cervical disc problems too."
- Shelly J. - Verified Buyer
Our acupressure mat works in somewhat... mysterious... ways.
Lying on the mat's stimulators (pointy plastic spikes) might be slightly uncomfortable at first. But it's not long before your body starts to adjust.
Many feel a wave of warmth, pulsing in and out at once.
And while this sensation has a clear pain relieving effect on the neck, back and shoulders... it also provides a remarkable sense of relaxation.
Stress, headaches, tension... they just, sort of... melt away...
Really, it's hard to explain. You have to try yourself. (Ask one of the tens of thousands of DreamMat users — they'll know what you're talking about.)
Try the DreamMat yourself.
Join the club! Let us know what it feels like for you!
Effective way to promote blood circulation
Lie and sit on the mat and pillow to stimulate your skin and promote blood circulation. The Acupressure Mat will allow your body to start breaking down toxins, so please do remember to drink water after using.
Take it with you, anywhere you go! Made with 100% cotton material with acupressure points to give you the highest of relief.
Helps to restore issues associated with headache, tension & stress.
Dense and soft foam design provides sturdy, lightweight, and a comfortable base for proper alignment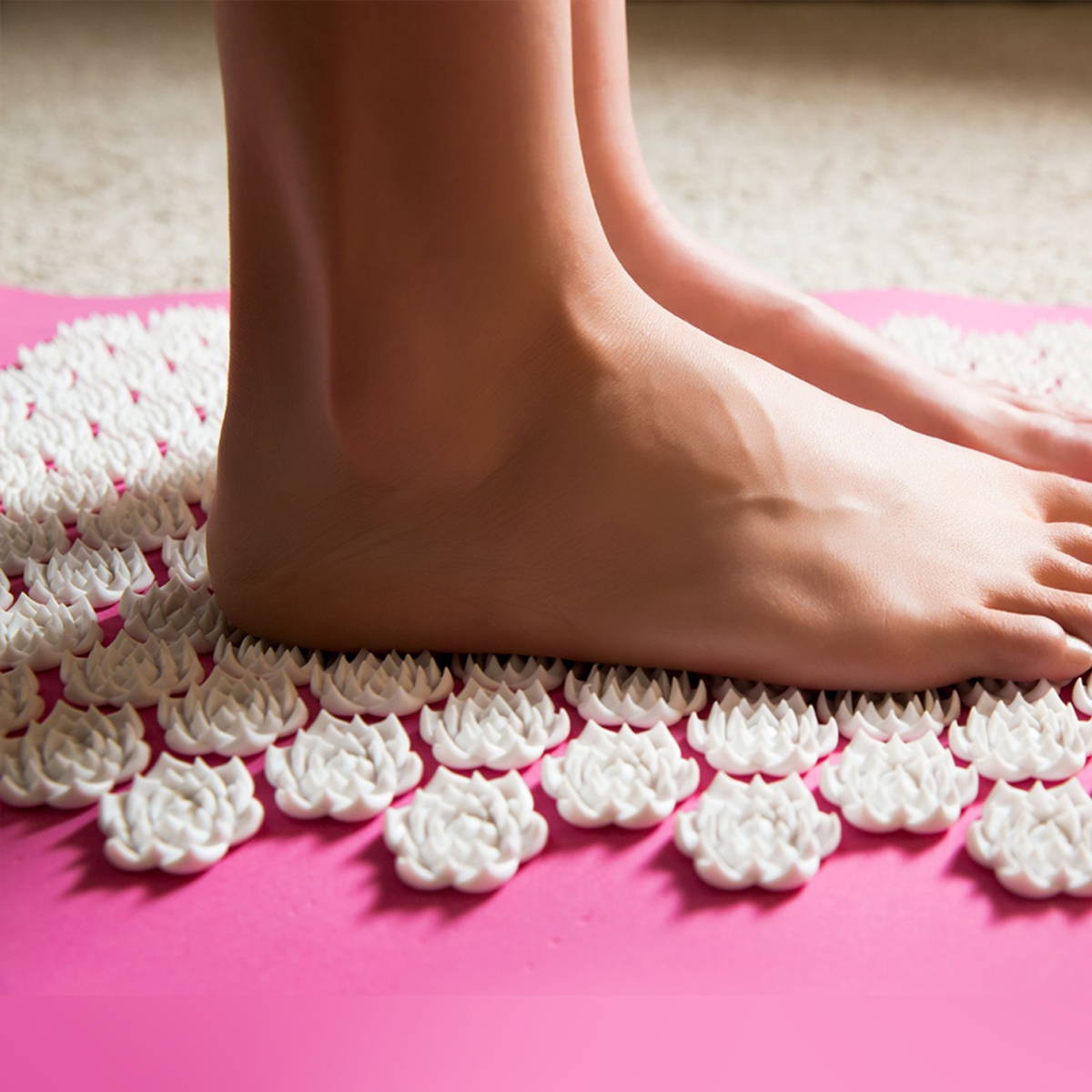 From our happy and well-rested customers
claimed that they feels relaxed and calmed after each use,
noticed that their reduced stress and get better sleeps over the day.
Love starting using it before going to bed at night
Scientifically Proven Techniques
Risk Free Pain Relief at Home
Acupressure Massage Point
Frequently Asked Questions
Can it support 200 pounds?
Yes! Our Dream Mat can handle weight above 300 pounds.
Can I Use It On Any Surface?
Yes, you can place it down on grass or concrete.
You feel tiny relaxing pinches on the skin that are both satisfying and great for blood circulation.
Yes! It feels amazing on the feet.
Our Free Shipping option at checkout typically takes 7-15 business days to arrive at your front door!